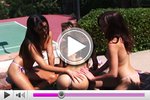 Hot threesome of Tailer Rain, Bobbi and Jenna inside the jacuzzi! Asses and boobs were washed intensively..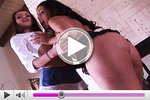 Two lesbian babes are dancing together and fondling their bodies in front of the chimney...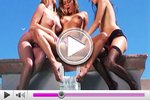 The sun makes these chicks totally horny on each other! Luscious boobs are in sight...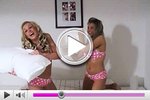 Two SEXY babes after an embattled pillow fight in reconciliation...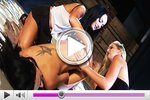 Huge boobs in sight! These girls wanna lick them nice and slow...